YES Camp was held at Kem Bina Semangat of Kuala Kubu Bharu. We spend 4 days 3 nights (Dec 16-19) at there...
Miss you guys!!JB leos, ROAR ROAR ROAR!!
First day we reached there, most of us find it's hard to live! Coz it's so bored! Feels like centuries at the first day.....But still, i love YES CAMP. LOVE 7-UP.
BOYS: 7-UP, 7-UP
GIRLS: WE'LL NEVER GIVE UP
ALL: UP UP UP!!!!!!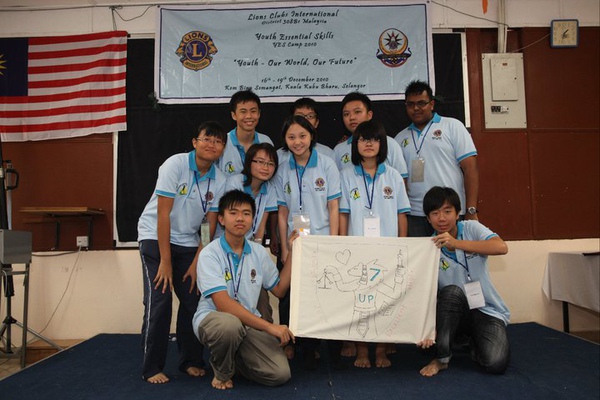 G7, 7-up team members: Xin Wei (Leader), Sara, Bee Kiaw, me, Sze Jiat, Zu Jian, Chong Ban, Sing Ming and Ming How. Our facilitator is Shugan Raman..=]
Our flag was designed by Sara, she is good in drawing! Then our team name was suggested by Xin Wei...and lastly team cheers was draftly wrote by Chong Ban, I mend it to better cheers! 7-up rocks!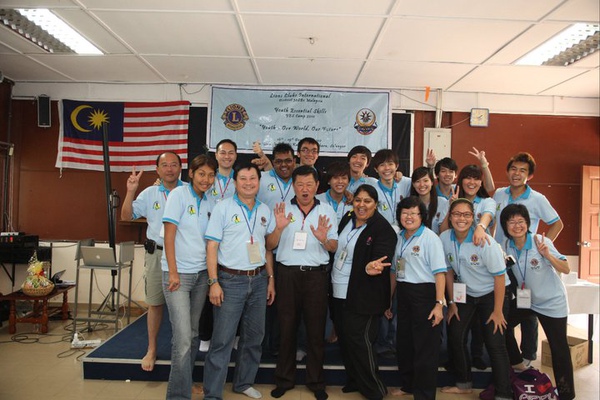 All the Lions and Leos Facilitators..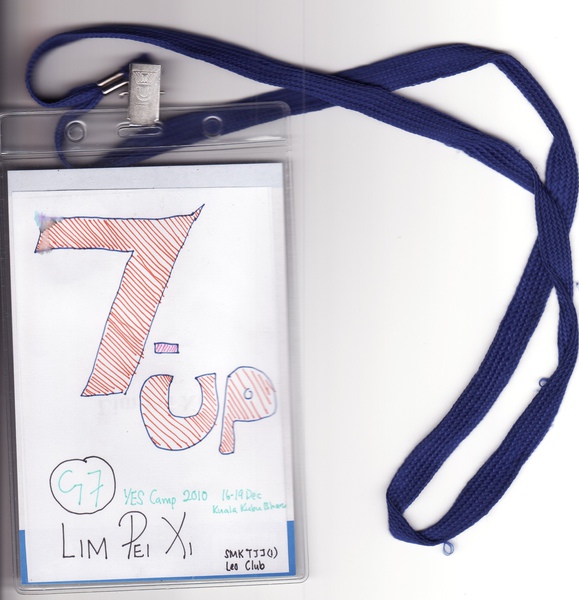 Miss you guys! Miss the rocky mutton...miss the dorm...miss the times we spend together.. I wish we can meet again, although the chances are slim as Sara said, but still the percentages is there..
Roar! 7-up! Mighty 7-up!
We won Tug of War... We won SKIT too..
It jz too unexpectable...
Concerning to Tug of War, all of us seems to so thin and no energy, but we actually won the champion! We all are so small in size comparing to others...woah, we win!!!!! While we're pulling the ropes with all our might, Mr Shugan was shouting "1,2,pull, 1,2,pull". We had been tried to follow his tempo, and we don't know we won until others whom watching us cheers like crazy! Afterwards, we were the one who shouts like insane...hahahhhh..
Then, the SKIT. That was a program which each individual team had to present their key.. Our key was INTERGRITY. We played a drama, which talks about a man who shows his honestly and his sincere to pay back the changes to the man who bought a touchlight from him. But this man met with an accident, then he was in the hospital, before he die, he still told his sister to takes those money back to his customer.
This is ths basic storyline of our drama. Basically, we don't have any sricpts. Sara was reading the story, and others just play their roles. We didn't have any spare time to rehearsal before the team presentation section.......but still, we managed to get the highest marks among 12 team! 74 marks..!
7-up, 7-up!!
My most favorite activity is the obstacles cross..wow..its so cool! And i love it so much, althought most of us were full of smalll cuts on legs, hands, fingers.... but its fun!!! Worth to wounded! The night walk....little bit tired...and we went back to our dorm at 2 in the morning....I slept at 3.30am.......!!!
Then we wake up at 7.30am...everyone was so sleepy..
I didn't get to play that flying fox due to the bad whether! 12'' Wall was so difficult!! We left with last man to come up across the wall...
Water rafting, we love it so muchhhhh!! I can't understand all the tali-tali which tied here tied there....thanks for all the guys!! We got no.3 for water rafting~~~ Cool ya~~
Okk.. wrote untill here, i'll update again if i remind of something!
YES Camp ROCKS! 7-up ROCKS!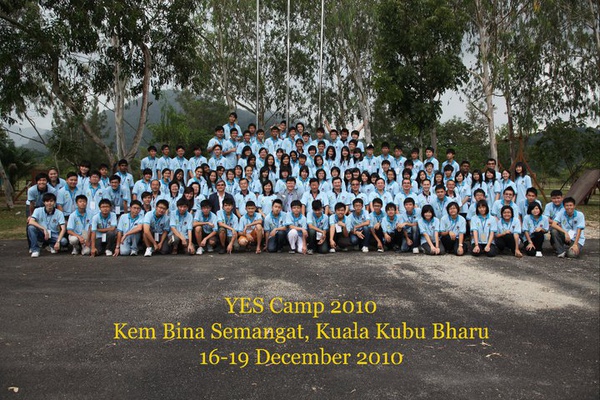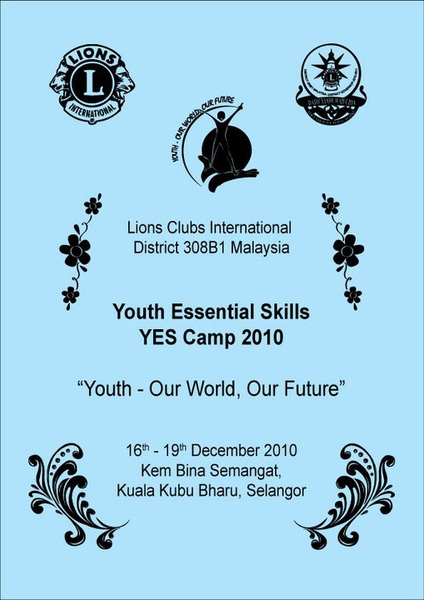 LOVE..YES CAMP! ROAR ROAR ROAR! JB LEOS...! GOGOGO! 7-UP! UP UP UP UP UP!